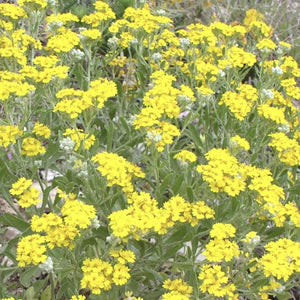 *This item is not for sale and listed as a plant library product for educational purposes only.

LATIN NAME
Psilostrophe tagetina
LONGEVITY
Perennial
SEASON
Warm
ORIGIN
Native
DETAILS
• Also known as, "Hair paperflower".
• Flowers February to October.
• Plants flower continuously from spring through frost.
• The flower petals become pale and papery with age, hence the name "paperflower".
• Adapted to various soil types in plains, rangelands, along hillsides and slopes. This plant is well adapted to drought conditions.
• Poisonous to sheep and sometimes cattle; more toxic in the young, green stage of growth than after maturity. Of little use to wildlife and livestock.
QUALITY TRAITS