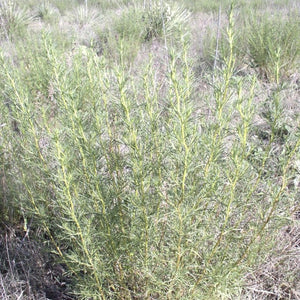 *This item is not for sale and listed as a plant library product for educational purposes only.

LATIN NAME
Artemesia campestris
LONGEVITY
Perennial
SEASON
Warm
ORIGIN
Native
DETAILS
• Growth 2 to 3 feet
• Flowers June – July.
• Good grazing for deer and antelope. Fair grazing for livestock in the early stages of growth.
• Has established well on certain sites of the Panhandle, in some areas to the point of being invasive.
• Adapted to sandy and calcareous plains and prairies.
QUALITY TRAITS