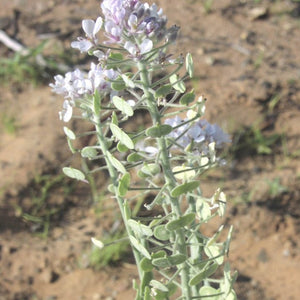 *This item is not for sale and listed as a plant library product for educational purposes only.

LATIN NAMEDimorphocarpa wislizenii (synonym: Dithyreae wislizenii)
LONGEVITY
Annual
SEASON
Cool
ORIGIN
Native
DETAILS
• Other common names, "Tourist plant".
• The common name refers to the seedpods, which are shaped like a pair of sunglasses.
• Growth 1 to 3 feet tall
• Flowers March to June
• May be grazed in the early spring.
• Adapted to the sandy soils of the plains, prairies, and roadsides.
QUALITY TRAITS