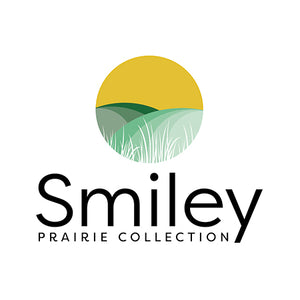 Bamert Seed recently introduced the Smiley Prairie Collection. Bamert Seed's Smiley Prairie Collection was harvested from remnant Blackland Prairie in Northeast Texas. The Blackland Prairie grassland ecoregion spans nearly 300 miles from the Red River in North Texas south to San Antonio.

In November 2019, Bamert Seed's seedster harvester arrived just outside of Paris, Texas, to harvest the Smiley Meadows, for the first time ever. The Smiley Meadows are a small portion of the original Blackland Prairie that had never been plowed, giving the seedsman from Bamert Seed a rare opportunity. Smiley Meadows is home to some rare seeds that are not usually commercially available.

Silveus dropseed (Sporobolus silveanus) and Longspike Tridens (Tridens strictus) both have stands in the remnant prairie. These unique seeds are not currently commercially available — except in Bamert Seed's Smiley Prairie Collection.

Other varietal highlights of the Smiley Prairie Collection include Florida Paspalum, Splitbeard Bluestem, Plains Lovegrass, and Switchgrass.

The Smiley Prairie Collection is suitable for a wide variety of remediation projects such as wildlife habitat enhancement, grazing lands, establishing pollinator habitat, reclamation and ROW projects. The collection is optimal for the Blackland Prairie region of Texas, spanning from the Red River to San Antonio.


QUALITY TRAITS