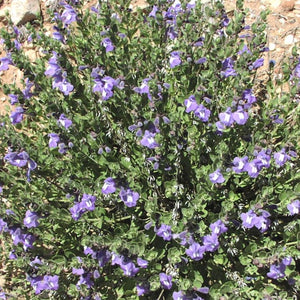 *This item is not for sale and listed as a plant library product for educational purposes only.

LATIN NAME
Scutellaria drummondii
LONGEVITY
Perennial
SEASON
Warm
ORIGIN
Native
DETAILS
• Also known as, "Drummond's skullcap".
• Flowers May to July.
• A member of the mint family and has square stems, as all mint species do.
• The name "Skullcap" comes from the flower's resemblance to a head covering.
• Adapted to short- and mid-grass prairies on dry rocky or sandy soils.
• Deer and antelope may browse this plant some. Of little value to livestock.
QUALITY TRAITS