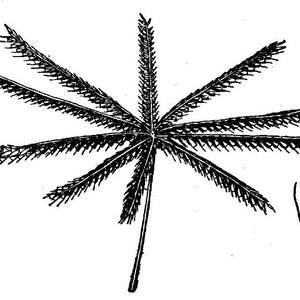 *This item is not for sale and listed as a plant library product for educational purposes only. 

LATIN NAME
Chloris subdolichostachya Muell. (pro sp.) [cucullata x verticillata]
LONGEVITY
Perennial
SEASON
Warm
ORIGIN
Native
DETAILS
• Naturally occurring hybrid between the native grasses Chloris cucullata and Chloris verticillata.
• Perennial grass that produces seed and also spreads vegetatively by stolons.
• The mature foliage height ranges from 1 to 3 feet tall.
• May produce seed heads from May to October, but most of the seed is produced in September and October.
• Recommended for use in roadside plantings, critical site revegetation, and rangeland seed mixes.
• Can be used in many types of conservation plantings, such as grassed waterways, riparian buffers, filter strips, and pond embankments.
QUALITY TRAITS