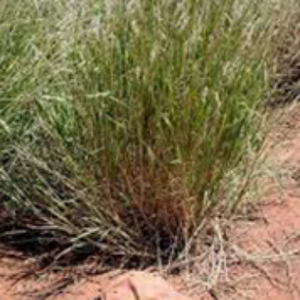 Call For Pricing

Planting Rate: 1-2 pounds PLS per acre
Latin Name: Bothriochloa laguroides (DC) Hert ssp. Torreyana (Steud.) Allred and Gould
Longevity: Perennial
Season: Warm
Origin: native
Details:
Santiago Germplasm silver bluestem is a warm season, clumping perennial. 

Foliage is 12 to 18 inches and can be green to blue-green in color. Inflorescence is silvery-white. 

Includes three distinct populations of silver bluestem, each increased in isolation to maintain genetic diversity of the wild populations.

Recommended for revegetation, roadside plantings, erosion control, and for rangeland seeding mixes.

Easily reestablished after drought, overgrazing, or surface disturbance.

Performs well in well-drained soils across a wide variety of soil textures. Not suited for planting in moist sites.

Areas planted to Santiago Germplasm should be deferred from grazing until plants are well established. 

No severe insect or disease problems have been observed in silver bluestem once established.
Quality Traits: