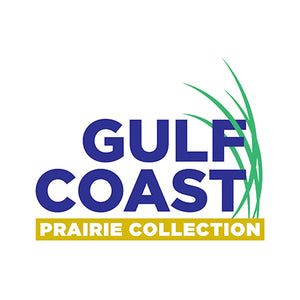 Bamert Seed's Gulf Coast Prairie Collection was harvested from prairie in the Brazoria National Wildlife Refuge. The Brazoria National Wildlife Refuge is a 44,000-acre wildlife conservation area along the Gulf Coast of Texas. This new collection is a great option for the Texas Gulf Prairie region.
Bamert Seed harvested native prairie from the refuge, transported the seed back to its state-of-the art facility, and cleaned the native seed. The collection offers unique opportunities for land owners and managers in the Gulf Coast Prairie Region. It features several species specially adapted to the region. As expected, Little Bluestem is the main component of this collection.
Much of the other Little Bluestem seed currently on the market is not suitable for the Texas Gulf Coast Prairie ecoregion that spans a roughly 60-mile wide area of the Texas Coast from Louisiana to Brownsville.
The Gulf Coast Prairie Collection is suitable for a wide variety of remediation projects such as wildlife habitat enhancement, grazing lands, establishing pollinator habitat, reclamation and ROW projects.
QUALITY TRAITS