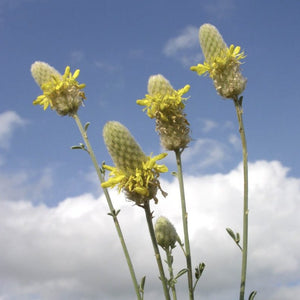 *This item is not for sale and listed as a plant library product for educational purposes only.

LATIN NAME
Dalea aurea
LONGEVITY
Perennial
SEASON
Warm
ORIGIN
Native
DETAILS
• Also known as, "Golden prairie clover" and "Golden dalea".
• A woody rooted legume found on sandy or limestone soils of open prairies and pastures.
• Often encountered on rocky slopes.
• Flowers May to July.
• The leaflets are covered with dense hairs and are dotted with glands. This plant's lack of foliage enables it to withstand periods of drought.
• Livestock and wildlife find this plant palatable.
• The Dakota Indians used this plant to treat diarrhea and colic.
QUALITY TRAITS