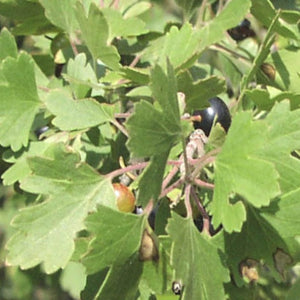 *This item is not for sale and listed as a plant library product for educational purposes only. 

LATIN NAME
Ribes aureum
LONGEVITY
Perennial
SEASON
Cool
ORIGIN
Native
DETAILS
• Deciduous shrub
• Growth 3 to 8 feet tall with fragrant, golden yellow flowers
• Flowers May to June, with fruit maturing July to September. The fruit is edible and sweet.
• The leaves are browsed by livestock and deer.
• The seed is readily eaten by all birds.
• Adapted to moist areas along streams and bottomlands.
QUALITY TRAITS