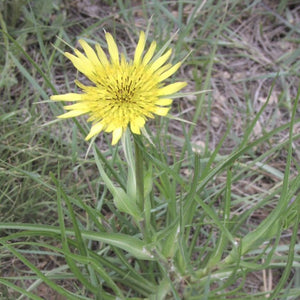 *This item is not for sale and listed as a plant library product for educational purposes only.

LATIN NAME
Tragopogon dubius
LONGEVITY
Annual
SEASON
Cool
ORIGIN
Introduced
DETAILS
• Also known as "Alkali Muhly".
• Adapted to canyon bottoms, low flats and marshy or moist areas with high alkalinity.
• Very tolerant to high salinity and medium tolerance to shade.
• Due to the low, creeping characteristics of this plant and coarse texture of the leaves, this grass is of little value as a forage plant for cattle.
QUALITY TRAITS