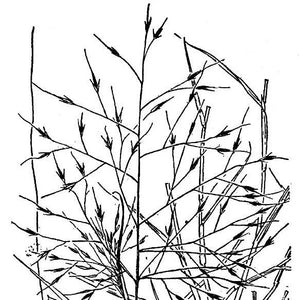 *This item is not for sale and listed as a plant library product for educational purposes only. 

LATIN NAME
Muhlenbergia porteri
LONGEVITY
Perennial
SEASON
Warm
ORIGIN
Native
DETAILS
• The name "Bush Muhly" comes from the bushy like appearance of this grass, and the fact it is often located growing in or near shrubs.
• Will mature to a straw colored yellow
• Very drought tolerant
• Reproduces by seeds, tillers, and short rhizomes.
• Adapted to sandy or dry rocky soils and along gullies and brush flats.
QUALITY TRAITS