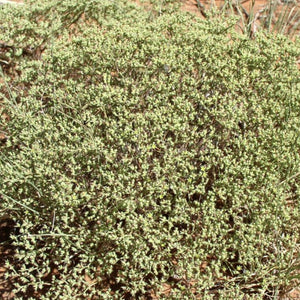 *This item is not for sale and listed as a plant library product for educational purposes only.

LATIN NAME
Paronychia virginica var. scoparia
LONGEVITY
Perennial
SEASON
Warm
ORIGIN
Native
DETAILS
• Also known as "Yellow nailwort"
• Flowers July to November.
• Adapted to dry, gravelly, or rocky soils on rock outcrops, hillsides and slopes.
• Plants of this genus were once used as treatment of a disease known as "Whitlow Disease," which affected the fingernails, causing them to look scaly.
• Will provide some cover to ground-nesting birds.
QUALITY TRAITS